12/31/07
It happened the other night, just as I got home from the shop - a phone call I was expecting, but not until after the new year. I'm excited and nervous at the prospect, but it would appear that I have a new job. There are formalities to square away, and an apartment to find in the interim, and I don't want to say too much until I sign the offer and begin packing, however it would seem as good as done.

Leaving International will be bittersweet; the place is frustrating at times, but mostly I've enjoyed my time back there. Still, I've got to look at this move for all its opportunity for growth that just doesn't exist in the retail environment for me - or at least, that I can't seem to locate - and for the chance of a much needed change of place. I will still live in Greater Boston, but I will be traveling extensively throughout North America as part of the job, as well as perhaps through European in the not-too-distant future. J'aime Paris.

So, here we are on New Year's Eve, and I can't help but feeling a little bit superstitious about the whole thing. Taking into account the fact that I've been hunting and interviewing for positions with various companies since last Spring, and only now, with mere hours until the calendar turns, do I receive an offer on a job I actually want to accept. Weird.

12/19/07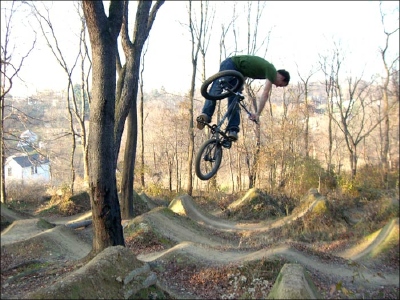 Things have been a little slow here, no thanks to some server and software troubles. It all seems to be sorted out now, so fresh content will be arriving forthwith. Until then, enjoy this picture of Brandan Pundai in the middle of a tight, clicked turndown.
Comments Off
12/12/07
On Sunday night, Top Gear featured a road test of the new Fiat 500 in Budapest, racing across the city against two BMXers. Because the god(esse)s are cruel, we don't get the current season of Top Gear or the Fiat here in the US, but you can see a clip here.
Last season of Top Gear is
airing on BBC America. It's not the typical car-magazine-formatted-for-tv that you might be used to; the hosts, Clarkson, Hammond, and May offer a unique take on car culture and perform the most unique and interesting (and sometimes hilarious) tests of cars ranging from the econobox Fiat to the most brazen supercars the world have to offer like the Bugatti Veyron. You can find clips in the usual places on the internet, so I suggest you start doing some searches. Some fun ones to try might be "Top Gear Lotus vs. Apache" or "top gear killing a toyota". Fecking brilliant.


Comments Off
12/10/07
10 DECEMBER 2007 - From BBC NEWS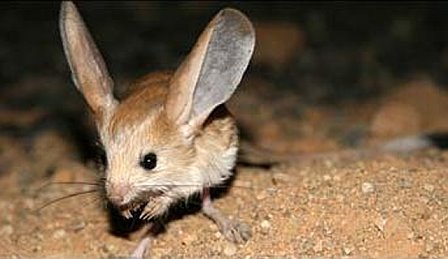 "The long-eared jerboa, a tiny nocturnal mammal that is
dwarfed by its enormous ears, can be found in deserts in Mongolia and
China."

On what was an otherwise miserable morning, seeing this little guy hop around on BBC NEWS just made my goram day!

12/09/07
So the blog business begins again, right here. I've been using blogger and Gather intermittently, but it occurred to me that I have this domain that I haven't been making use of. At first, I thought I might redirect my blogger page to my own URL, but while searching through my webhost's online manual, I discovered that they have a seamless, integrated blogging tool right there in the online control panel that I already use. Let's give it a shot.
Comments Off