02/08/08
Filed under:
General
Posted by: Todd @ 10:57 pm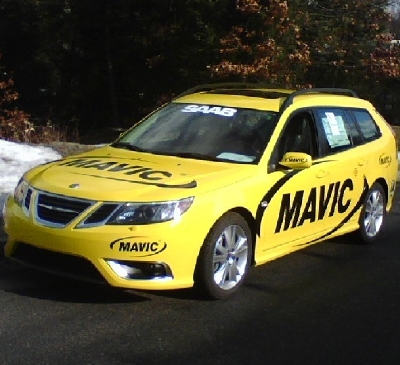 It's been a while since I last posted. Preparation for the AMGEN Tour of California has absorbed more than its fair share of my time; prepping bikes, wheels, truck & trailer, and the first of the all important new Saab 9.3 Aeros. Well, tonight the truck finally got on the road for it's week-long journey to Palo Alto, via Saint Louis and Boulder, leaving my mind clear for the first time in weeks. I'll get to relax until Thursday when United will whisk me off to the San Jose airport, where the mad pace and sleepless nights will resume for another week and a half.
To be honest, I'm looking forward to it. After all this boxing, building, pumping, and loading, I'm ready to do the thing that was the reason I sought this job in the first place - race support. Tiring and back-breaking as the work may be most of the time, that twenty-five second adrenaline rush of jumping out of the car, swapping a wheel or two, and sprinting for all your worth to push a racer-and-bicycle back up to speed is completely intoxicating. Some people may not understand where I'm coming from… maybe most. Those of you in that category will just have to take me at my word.